Written by Jeroen Verel at 2012-09-29 15:01:28
Album Reviews :: lynch. - I BELIEVE IN ME
Band: lynch. - I BELIEVE IN ME
Label: Okami Records
Release: OUT NOW!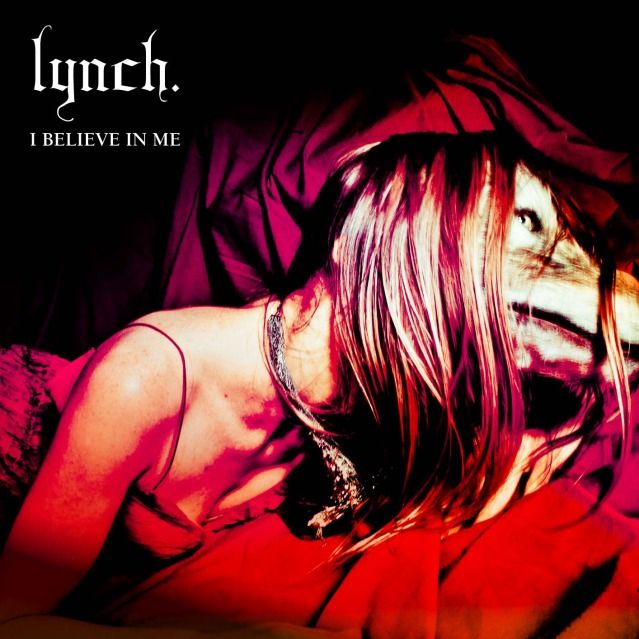 Line-up:
Vocals: Hazuki
Guitar: Reo
Drums: Asanao
Guitar: Yusuke
Bass: Akinori
The album:
June an July of 2012 have been two busy months for Japanese rockers lynch. The Nagoya Kei band released two full albums in one month in Europe; 'I BELIEVE IN ME' and 'INFERIORITY COMPLEX'. 'INFERIORITY COMPLEX' is a record that will probably appeal to fans of the band's earlier heavier work. So what can we expect of 'I BELIEVE IN ME'?

The last time I listened to a lynch. record was back in 2009 when they released 'SHADOWS' so I had no idea what to expect when I put 'I BELIEVE IN ME' in the CD-player. Japanese bands produce much more material than their Western colleagues in a shorter amount of time so there's a bigger chance that they have changed their sound in less time.

After an instrumental intro the album starts off with "UNTIL I DIE". This track makes it clear that lynch. is still lynch. like we know them. Maybe it's a bit more melodic then before but their overall sound is still very much present in the song.The title track makes it clear that 'I BELIEVE IN ME' is a diverse album. The track "I BELIEVE IN ME" has a more heavy sound than "UNTIL I DIE" and even has kind of a hardcore-sound going on.
This hardcore-sound is present in more tracks on the record. Songs like "273. 15 C°" and "TIAMAT" remind of the music lynch. recorded when they just started off as a band, maybe even of DEATHGAZE (The band Hazuki was a part of before starting lynch.).
Like on every lynch. record, there are also some less heavy and/or more melodic songs. "JUDGEMENT" can be compared to more recent releases of the band; "LIE" is catchy but also has a pop-sound which makes it sound somewhat misplaced on the record. Then there is "A GLEAM IN EYE" which is a nice slow and less heavy song which is perfect as a final track on 'I BELIEVE IN ME'.

Conclusion:
'I BELIEVE IN ME' seems to compile the complete career of lynch. sound-wise. lynch. didn't choose to take on a new sound, but rather chose to do what they are good at. Fans of the band's new and old material or just quality Japanese rock/metal should check this album out.
Tracklist:
1. INTRODUCTION
2. UNTIL I DIE
3. I BELIEVE IN ME
4. JUDGEMENT
5. LIE
6. 273. 15 C°
7. THIS COMA
8. SCARLET
9. ALL THIS I'LL GIVE YOU
10. TIAMAT
11. BEFORE YOU KNOW IT
Links: