Geschreven door Jessica Santiago Lopez op 2014-12-23 19:33:52
Interviews :: Interview met Starset
Starset is een Amerikaanse cinematic rock band die in de Benelux misschien nog niet al te bekend is, maar waar wel snel verandering in gaat komen. De band heeft onlangs het debut album 'Transmissions' uitgebracht en is binnenkort in o.a. Nederland te zien als support van In This Moment (26 februari, TivoliVredenburg). Maar waar staat Starset nu eigenlijk voor en hoe zit het nou met de Starset Society? Wij spraken oprichter/vocalist Dustin Bates over dit en meer! Check it out!
Interview door Jessica Santiago Lopez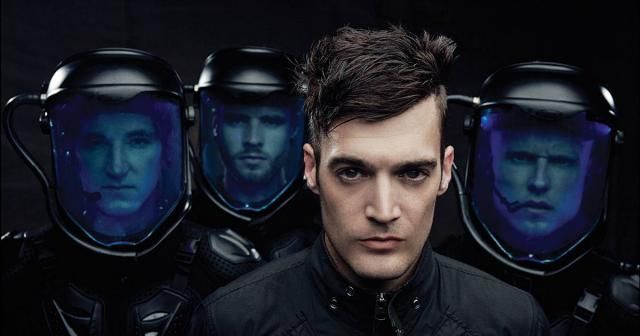 Q: Thanks for taking the time to answer these questions, really digging 'Transmissions'! How are you?
D:I am good, thanks for asking! I am busy on tour in Texas right now. Very happy you enjoy the record!
Q: Not all of our listeners might know Starset yet. Can you tell us a bit about what Starset is all about?
D: We are a 'cinematic rock' band, which essentially means the record sounds like a rock band wrote the soundtrack to a sci-fi blockbuster movie. We exist to promote the Message of the Starset Society.
Q: 'Transmissions' is coming out soon over here. Can you tell us more about what people can expect to hear on the record, sound and theme wise?
D: I tried to incorporate many themes into the record. The Message of the Starset Society was a large influence, since promoting their vision is our primary goal. In addition, I incorporated the life story of Thomas Bell, who brought the Message to the Starset Society. The result was a record which had themes of the future, space, and technology while also containing many human elements. I think this has made it very relatable for a wide audience.
At its heart, the record is about overcoming. Sonically, we blended electronic rock with the symphonic elements of a real string quartet in an attempt to create a dynamic, epic sound that could best fit the large themes contained within it.
Q: Even though "My Demons" has been out for a while, the record is now just being released over here. Is there a particular reason for this time gap between releasing the song and releasing the album?
D: I imagine it was so that—given our finite resources—the release could get the same focus and attention in Europe that it did in the US. That is mostly a question for the record label though.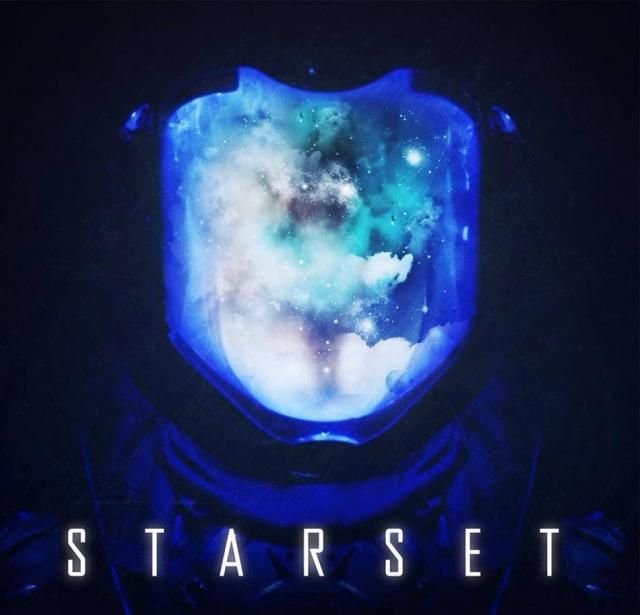 Q: The Starset Society plays a big role for Starset and the record. Can you elaborate on The Starset Society and its message and how you became part of this?
D: I became involved with the Society after a fellow researcher, Dr. Aston Wise, contacted me in early 2013 with the idea of starting a rock band to promote the Message of the Starset Society. At its core, the Message is a look at the near future and how developments in technology, communications, mechanization, and energy might transform our society, economics, politics, and overall purpose.
Q: Since Starset's music is a public outreach channel for The Starset Society movement, how does this influence the band and the live aspect of it?
D: Our live shows exist as a way to further immerse the public into the world of STARSET. In fact, we call live shows 'demonstrations' for this reason. We achieve this through the use of technology, wardrobe, live strings, and LED boards that display STARSET related content.
Q: This outreach aspect of the band makes it really different as well. How have people been receiving Starset and the idea behind the band?
D: First and foremost, STARSET is a rock band. Many people are only fans of the music itself and have only a surface level understanding of the band and we are entirely ok with that. We will continue to play demonstrations and make music for these fans. There are many other fans that dig in further and get behind our Message. For these fans, we will continue to advance the show as well as the content.
Q: The story of Thomas the messenger has been incorporated in the lyrics. How did you approach this different point of view to write the lyrics and the music?
D: Thomas's story allowed me to incorporate a human element into the record. To have just included the Message would have resulted in a dry record that would be hard for an audience to relate to. The inclusion of Thomas's story enabled the record to be more powerful.
Q: For the creation of the music, were there any specific music elements you really wanted to include in this record?
D: Yes. I wanted to blend the electronic approach of bands like NIN and Owl City with the cinematic/string elements of a Hans Zimmer soundtrack. Me and Rob Graves (producer) wanted the record to have a sort of futuristic sound.
Q: What's been the most challenging part for Startset with this album cycle?
D: Initially a lot of people in the music industry thought it was too different or weird. As a result, it got off to a slow start. Since then though, that has proven to be its greatest asset. Now the greatest challenge is getting the appropriate people to align with us as we strive to do more monumental things.
Q: What would you say is the main goal for you with the music. Getting people to like the music or mainly getting the message out about The Starset Society and the coming "message"?
D: They are both important, because one feeds off of the other. Although the Starset Society has numerous campaigns for spreading the Message, my goal with STARSET is to do so through the band and the music. Most people are going to have to like the music for me to achieve this goal.
Q: Back to live shows...Any idea on when people in the Netherlands can expect to see a Starset demonstration?
D: We expect to be able to announce a European tour very soon!
(De tour is inmiddels aangekondigd, waaronder een show in TivoliVredenburg in Utrecht op 26 februari, als support van In This Moment!)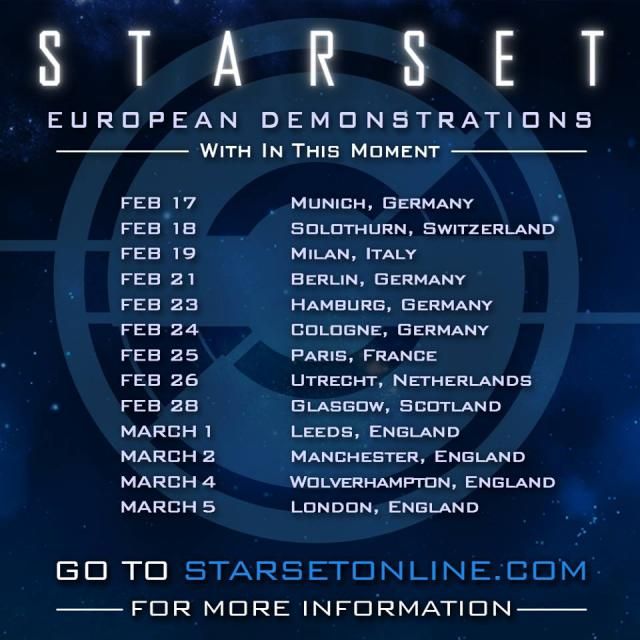 Q: And my last question. Do you have anything else to say to our readers and the Dutch fans?
D: Thank you so much for your interest!