Geschreven door Metalkrant op 2011-01-28 17:52:50
Specials :: Jaarlijsten 2010 Medewerkers
2010 is weer afgelopen en er mag gerust gezegd worden dat het een mooi jaar was, enkele tragische gebeurtenissen daargelaten. Want laten we het maar niet hebben over het overlijden van de opa van de metalscene Ronnie James Dio en noem de andere sterfgevallen maar op.
2010 bracht echter wel veel mooie releases. Onze medewerkers konden de stereotoren afgelopen jaar nauwelijks afzetten want er moest een hoop beluisterd worden. Welke platen het beste zijn bevallen laten enkele van onze medewerkers graag weten middels hun persoonlijke top 10 van uitgekomen albums in 2010.

Elsie Roymans:


Slash - Slash
Death Angel - Relentess Retribution
Avenged Sevenfold - Nightmare
Murderdolls - Women And Children Last
Volbeat - Beyond Hell / Aboven Heaven
Bullet For My Valentine - Fever
Stone Sour - Audio Secrecy
Reckless Love - Reckless Love
Exciter - Death Machine
Hardcore SuperStar - Split Your Lip

Gert Maris:
Rossomahaar - Reign of Terror
Jaldaboath - Rise of the Heraldic Beasts
Fejd - Eifur
Fir Bolg - Paganism
Eluveitie - Everything Remains
Krieg - The Isolationist
Stench - In Putrescence
Hell Militia - Last Station on the Road to Death
Temnozor - Урочища Снов (Haunted Dreamscapes)
Morowe - Pieklo. Labirynty. Diably.
Hans Drent:
Revamp – Revamp

System Divide – The Concious Sedation

Tarja – What Lies Beneath

Kamelot – Poetry For The poisoned

Kingfisher Sky – Skin Of The Earth

Dark Moor – Ancestral Romance

We Are The Fallen – Tear The World Down

The Damned Things – Ironiclast

Cradle Of Filth – Darkly , Darkly Venus Aversa

All Ends – A Road To Depression
Huig den Boer:
Volbeat - Beyond Hell/Above Heaven
Soilwork The Panic Broadcast
Persefone - Shin Ken
White Wizard - Over The Top
Death Angel - Relentess Retribution
Enforcer - Diamonds


Sodom

- In War and Pieces

Dark Fortress - Ylem
Jon Oliva's Pain - Festival
Dream Evil - In the night
Jef Matthee:
Parkway Drive - Deep Blue
Sick of it all - Based on a true story
Madball - Empire
Lamb Of God - Hourglass
Slash - Slash
Sabaton - Coat of arms
Volbeat - Beyond Hell/Above Heaven
Stone Sour - Audio Secrecy
Heaven Shall Burn - Invictus
Soulfly - Omen

Jessica Santiago Lopez:
KoЯn - KoЯn III: Remember Who You Are
Deftones - Diamond Eyes
Alter Bridge - AB III
Sevendust - Cold Day Memory
Ill Nino - Dead New World
10 Years - Feeding The Wolves
Stone Sour - Audio Secrecy
SADS - The 7 Deadly Sins
Kidney Thieves - Trypt0fanatic
Rob Zombie - Hellbilly Deluxe 2

Marjolein Landheer:
Heathen - The Evolution of Chaos

Sodom

- In War and Pieces

Alter Bridge - Ab III

Exodus - Exhibit B: The Human Condition

Annihilator - Annihilator

Overkill - Ironbound

Death Angel - Relentless Retribution

Slash - Slash

Fear Factory - Mechanize

Iron Maiden - The Final Frontier
Nicky Hendriks:
Amorphis - Magic and Mayhem:Tales from the early years
Metallica - Six Feet Down Under
Sabaton - Coat of Arms
Volbeat - Beyond Hell/Above Heaven
Fear Factory - Mechanize
James LaBrie - Static Impulse
Star One - Victims of the Modern Age
Hail of Bullets - On Divine Winds
Iron Maiden - Final Frontier
Bullet for my Valentine - Fever

Perry Rodenrijs:
All That Remains - For We Are Many
Silent Civilian - Ghost Stories
A Day To Remember - What Separates Me From You
(hed)p.e. - Truth Rising
Madball - Empire
Danko Jones - Below The Belt
I The Breather - These Are My Sins
The Expendables - Prove It
Tomorrows Bad Seeds - Sacred For Sale
Parabelle - Reassembling The Icons
Peter Taverne:
Agalloch – Marrow Of The Spirit
Zoroaster – Matador
Tweak Bird - Tweak Bird
Bongripper – Satan Worshipping Doom
Sardonis - Sardonis
Lantlôs – .neon
Cough – Ritual Abuse
Kvelertak – Kvelertak
Howl – Full Of Hell
Intronaut - Valley of Smoke
Rien de Graaf
Therion - Sitra Ahra
Tarja turuen - What Lies Beneath
Sin7sins - Perversion ltd.
Tristania - Rubicon
Ansoticca - Rise
Dakrya - Crime Scene
Revamp - Revamp
Star one - Victims Of The Modern Age
In this moment - A Star Crossed Wasteland
Kiske / Somerville - Kiske / Sommerville

Ronald van de Baan:
Persefone - Shin Ken
Astral Doors - Reqium of Time
Avatar - Avatar
Charred Walls of the Damned - Charred Walls of the Damned
Jon Oliva's Pain - Festival
Kingfisher Sky - Skin of the Earth
Dark Fortress - Ylem
Fear Factory - Mechanize
God Dethroned - under the sign of the iron cross
enslaved - AxiomaEthica Odini
Rik Bauters: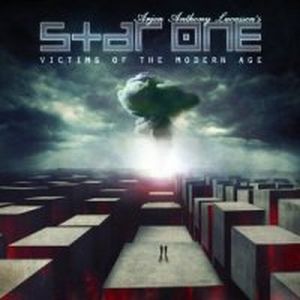 Star One - Victims of the Modern Age
Jon Oliva's Pain - Festival
White Widdow - White Widdow
Avantasia - Angel of Babylon
FM - Metropolis
While Heaven Wept - Triumph Tragedy Transcendence
Nelson - Lightning Strikes Twice
Accept - Blood Of Nations
Grand Illusion - Brave New World
All I Know - Vanity Kills
Tasmara van Loon:
Stone Sour - Audio Secrecy
Dimmu Borgir - Abrahadabra
The Ocean - Heliocentric
Watain - Lawless Darkness
Eluveitie - Everything Remains As It Never Was
Amorphis - Forging The Land Of Thousand Lakes
Enslaved - Axioma Ethica Odini
Barren Earth - Curse Of The Red River
Finntroll - Nifelvind
The Ocean - Anthropocentric